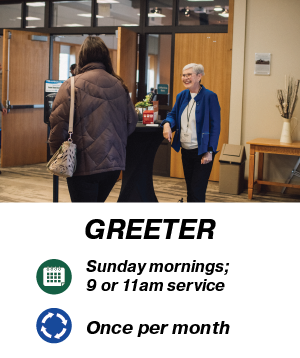 Greeters help make our church a warm and inviting place to visit. One of the ways we do this is by having people at the entrance doors welcoming those who come each week. Being a greeter gives you an opportunity to help people feel like it matters that they have come.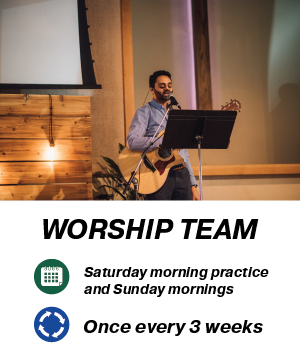 Worship teams are made up of people who love to use their gifts to worship God and lead our people in worship. Our hope is to glorify God, promote unity amongst believers, and use our gifts to honour Him.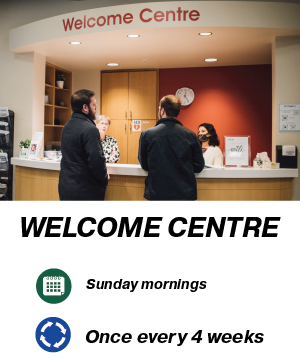 The Welcome Centre is our "One Stop" location for information on all things McKernan. We have information for those who are looking for answers to questions about ministries or where something might be located.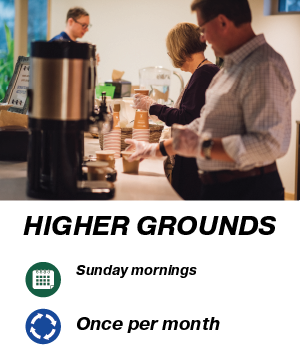 Brew and serve coffee with a team!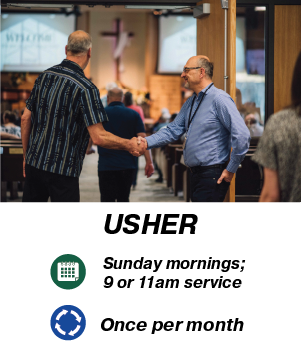 Our ushers are usually one of the next connecting points people have with McKernan. As people move from the entrance to the Sanctuary and assist in finding a place to sit. They also assist in serving communion once per month.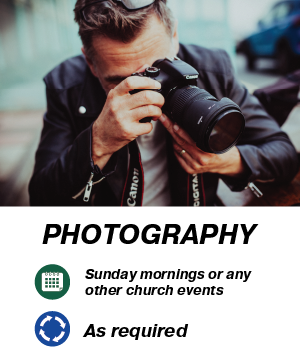 We need photos from church events on Sundays and during the week. Experienced photographers only.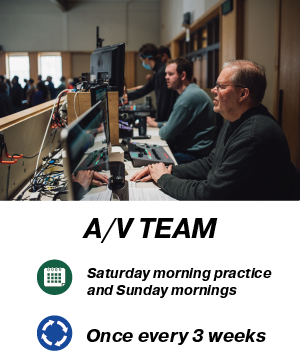 Serving on the A/V Team is a great way to make new friends, use your technical gifts, and challenge yourself, while making the service accessible and running the production. Positions include controlling lyrics, mixing live sound, and using our TV studio to broadcast the service online. The A/V team plays an essential role in amplifying our worship, and making the services accessible to all. Connect with us to get plugged-in.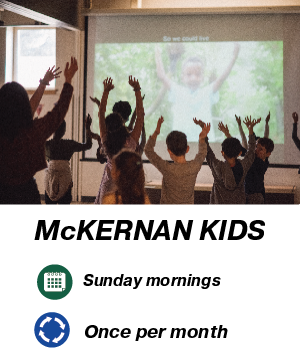 Serving in the Children's Ministry is a great way to bring your personal walk with Christ to life! Many incredible rewards come from breathing Christ's love into another through grace-filled teaching, insightful small group time, or loving storytelling.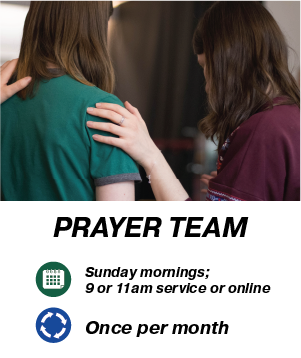 As we pursue caring relationships with one another, the Prayer Team ensures that anyone seeking prayer in person or online during a worship service has a supportive and safe place to go. Team members intercede through the guidance of the Holy Spirit as those seeking prayer express a personal need, a need on behalf of others or give thanks and praise for the blessings of Jesus in their life.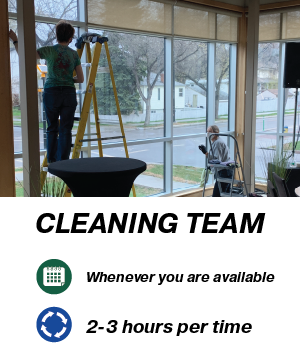 The church is used a ton and our weekly custodians could use a hand with extra cleaning! Dusting, cleaning of glass and mirrors and other light cleaning projects.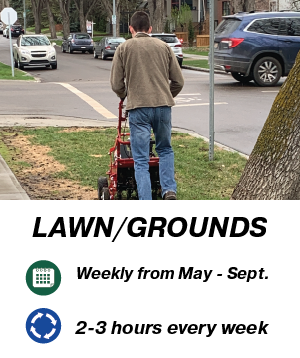 Mow lawn, trim trees, apply fertilizer and seed, pick up garbage, top up mulch and topsoil as required.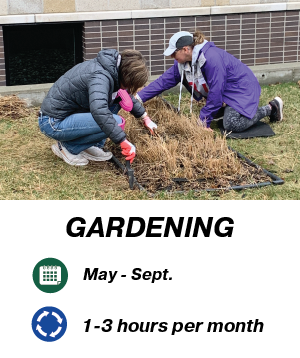 Weed and maintain planters and perennial beds, plant new plants, water and fertilize as required.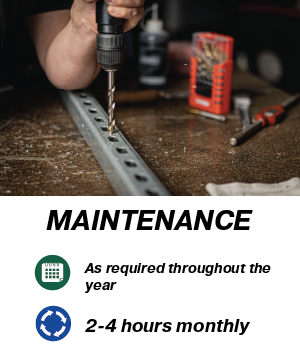 Assist with the upkeep of our facility by performing minor maintenance items, such as painting, patching holes, replacing ceiling tiles and other minor repairs.