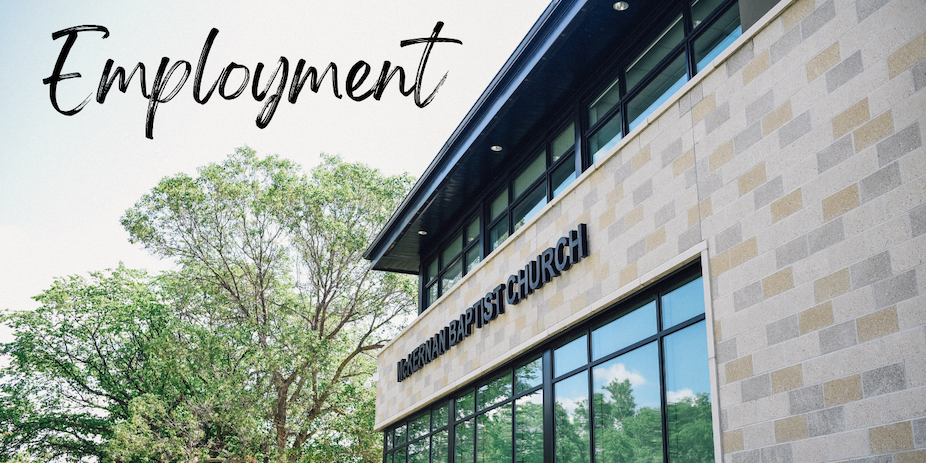 We are looking to hire people with a heart for others and an ability to put the skills and talents God has given you to work. If you believe you have the skills and gifting to fit the positions listed below please submit your resume.
Ministry Assistants
WE ARE EXCITED TO ANNOUNCE
Ministry Assistant positions for 2022-2023 are available in the following ministry areas:
McKernan's ministry assistant roles are designed for those who desire to deepen in their gifts, calling and experience by directly assisting a ministry staff team member. Whether pursuing development for vocational or volunteer ministry, ministry assistants will grow through immersion in the staff team and exposure to serving in various ways.
Ministry Assistant positions are usually up to 10 hours per week (depending upon ministry area) and are from September through June, and paid at minimum wage.
Your resume should include: (1) a cover letter including (a) a brief account of your story of faith in Jesus, (b) which ministry assistant role you are applying for and (c) the reasons you feel led to apply for this role, (2) your recent work and/or school experience, (3) reference names and contact information for (a) a pastor or other church leader, (b) a friend and (c) a past supervisor, coach, teacher or other leader outside of the church.
Part-time Bookkeeper
After 21 years of faithful service, our bookkeeper, Lynette Carlson is retiring on March 31. Interested individuals can email Pastor Terry (terry @ mckernanbaptist.ca) for more information.
Support Staff
Evening Event Host (PT) - submit cover letter and resume to Joe Richards.
Pastoral Staff
There are no Pastoral opportunities at this time.
Daycare Aide
MCDC is hiring for an aide in our Discovery Rm! Hours will be determined based on the child's attendance but are typically 9-3pm daily. Wage will be paid via FSCD. Successful candidate will have experience working with children under 5, have a knowledge of early childhood development and best practices, and be willing to learn alongside the children in the classroom. Knowledge of Magda Gerber's Educaring practice is an asset.
First aide, a recent and clear police check, and childcare certification are required.
Send your resume to angie@mckernanbaptist.ca
Position starts Feb 25th!