Who We Are
McKernan Men's Ministry exists to provide a safe place for men 18+ to gather for fun, friendship, encouragement, discipleship, and an avenue to give back to the people and world around us. To receive updates, please fill out this form.
Discipleship:
One of the best gifts we can give to the people around us is to be a growing person. Why not invest in growing in your relationship with God. Check out the Events Page for a list of opportunities to grow in your faith as a man.
Men's Retreat
We are excited to invite you to join with men from the ABA for a time of rest, fun and connection. Our theme this year, "REFUEL" an invitation for us to check the gauges of our lives to see where we are running too close to empty, to know where we should go to get the right fuel we need, and to look ahead at the road God is inviting us to travel.
The ABA Men's retreat is designed to be one of down-time, rest, fun and connection. Opportunities are offered for men to connect with God and one another, to grow in friendship as well as in their relationship with Jesus.
Register Today!
Definitely Not Salad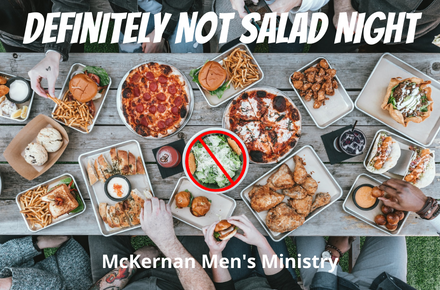 Definitely Not Salad Nights Join us as we gather as men to eat, build friendships and encourage one another. Each month we will gather to try food that your doctor might not agree with – ok, maybe not quite that drastic, but join us as we explore different culinary treats. Click on the date to sign up.
Thursday, February 2, 2023 @ 6:30pm - Royal Pizza (Old Strathcona 10433 80 Ave NW)
Monday, March 13, 2023 @ 6:30pm
Monday, April 17, 2023 @ 6:30pm
Monday, May 8, 2023 @ 6:30pm
Monday, June 12, 2023 @ 6:30pm
Sports Nights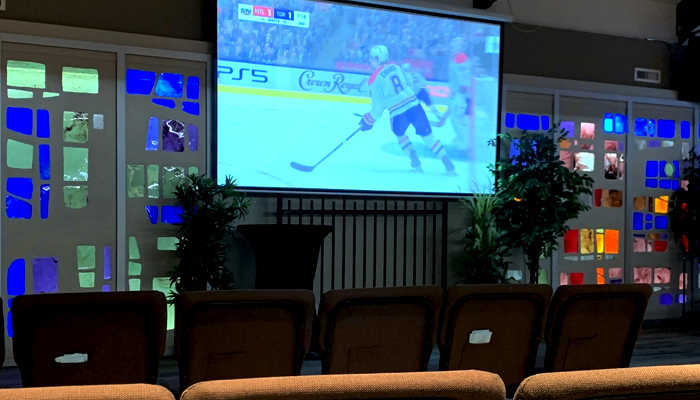 Do you like to watch sports on TV but no one else in your house likes to? Plan to join us at the church for our CFL and NHL Sports Nights to watch some sports together. These nights are for those who love, like, tolerate or have never watched football or hockey before in their life to gather and enjoy the company of other men from McKernan and watch a game on the big screen. Snacks are sure to be served.
SuperBowl Watch Party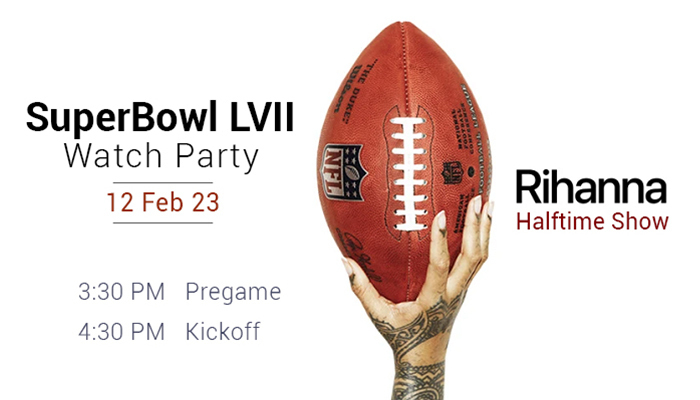 Sunday | 12 February 2023
Super Bowl watch party
(not just for men!)
Huddle up and join us for the watch party of the year!
We invite you to bring your best armchair quarterbacking to the biggest game of the season on Sunday, February 12th! Join us in the Chapel (upstairs) for the pregame warmup at 3:30pm and enjoy some friendly competition at the 4:30pm kickoff.
Register online to save your spot AND sign up for a potluck menu item.
Admission is limited to 50 adults (no childcare).
3:30PM Pregame
4:30PM Kickoff