Who We Are
McKernan Men's Ministry exists to provide a safe place for men 18+ to gather for fun, friendship, encouragement, discipleship, and an avenue to give back to the people and world around us. To receive updates, please fill out this form.
Discipleship:
One of the best gifts we can give to the people around us is to be a growing person. Why not invest in growing in your relationship with God. Check out the Events Page for a list of opportunities to grow in your faith as a man.
Men's Sport Night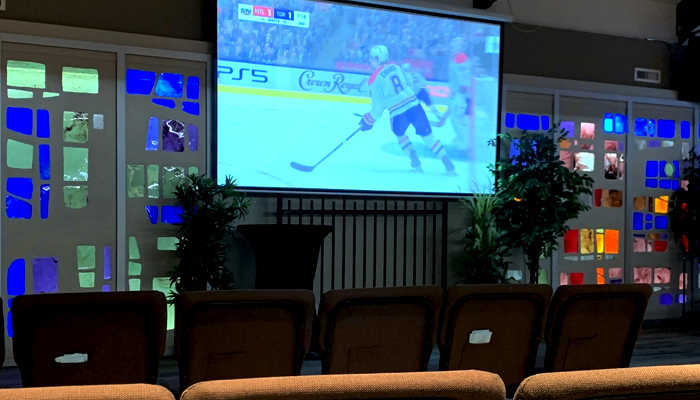 Do you like to watch sports on TV but no one else in your house likes to? Plan to join us at the church for our CFL and NHL Sports Nights to watch some sports together. These nights are for those who love, like, tolerate or have never watched football or hockey before in their life to gather and enjoy the company of other men from McKernan and watch a game on the big screen. Snacks are sure to be served.
Definitely Not Salad Nights
Join us as we gather as men to eat, build friendships and encourage one another. Each month we will gather to try food that your doctor might not agree with – ok, maybe not quite that drastic, but join us as we explore different culinary treats. Watch our Events page to register for the next DNS coming up in December.