McKernan Baptist Library
Welcome back!
Our church library has reopened, and patrons can once again sign out books.
Our library has a collection of Christian non-fiction and fiction, small group studies, classic Christian authors, biographies, DVDs, youth non-fiction and fiction, children's books, and DVDs.
---
Apply For A Library Card
If you wish to get a library card, apply for one online or fill out a library card application in-person between Sunday morning services at the self-check-out station when a library volunteer will be available.
Browse Books Online
Visit our library's Online Public Access Catalogue (OPAC) to browse the books in our library.
Self-Check-Out
The library team is around prior to and following church services on Sunday morning, but patrons are encouraged to use the Self-Check-Out whenever they wish, when the church is open throughout the week. Books are signed out for a month at a time.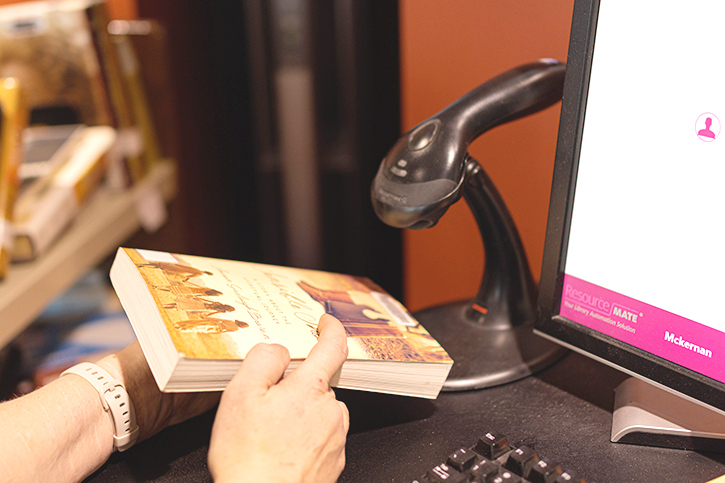 How To Use Our NEW Self-Check-Out!
RightNow Media
Discover this huge library of discipleship content for pastors, leaders, small groups, adults, students, and children, including on-demand video content.
If you attend McKernan Baptist Church, click on RightNow Media button on our Resources page to fill out the online application for an invitation to join.
COMING SOON!
MCDC & MBC Library – Fall 2023
We will be working to open a joint Children's Library in the fall of 2023 that will be shared between McKernan Child Development Centre (MCDC) and McKernan Baptist church. Watch for more information to come!